Accessories make or break an outfit! (Part 2 of a series on matching jewellery pieces to your outfits)
We've already covered necklaces …….. on to bracelets; 2nd in the series
Bracelets are an easy and versatile accessory that can add so much punch to an outfit. They also come in a wide assortment of sizes and styles.
You can choose a tight-fitting stretch bracelet, a loose bangle or a multi-coloured beaded bracelet, and even a diamond-encrusted tennis bracelet!
Choosing the right bracelet takes more than just picking the right colour; some are formal and others are very much casual……..
Types of Bracelets:
Bangle – solid round form, not adjustable, nor flexible, these slide over your hand to go on wrist
Beaded Bracelet – fun, multi-coloured bracelets, either wide banded or thin, on elastic string or using clasps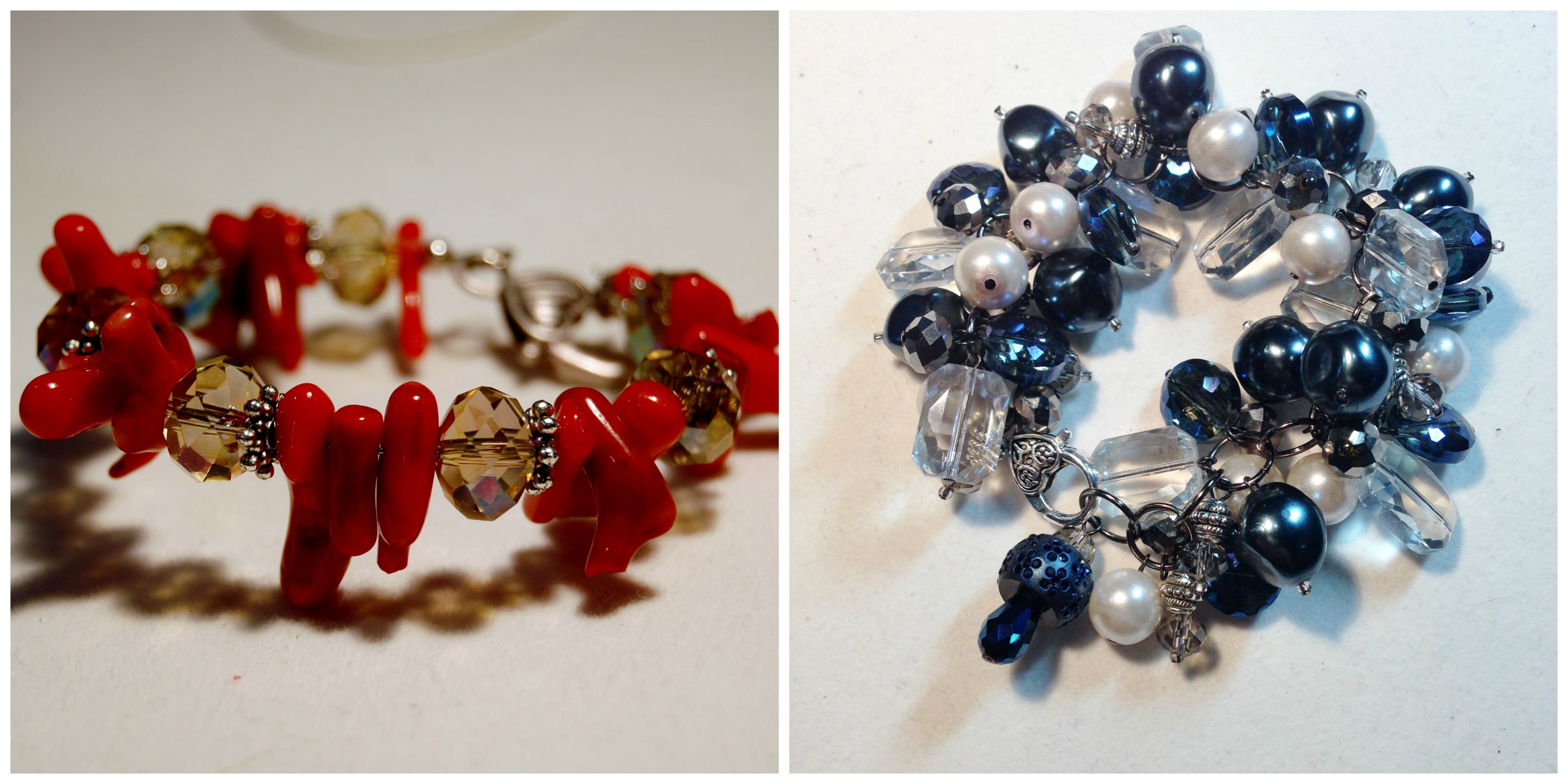 Cuff – similar to bangles but more flexible; these can be either thick or thin, and can have snaps, buttons or clasps
Charm bracelet – a wide variety of options, cheapest being of plastic, and and the most expensive of gold and silver, with stones embedded in them. There are infinite choices of charms available, and a perfect way to remember a special event or milestone.
Elastic bracelet – made of stretchy elastic, these are designed to stretch over a woman's wrist; they are available in thick or thin models, and many can be worn at the same time
Link bracelet – a classic style of flexible bracelets made up of small, identical metal links; the most simple of which are just chains, whereas others can be embellished with gems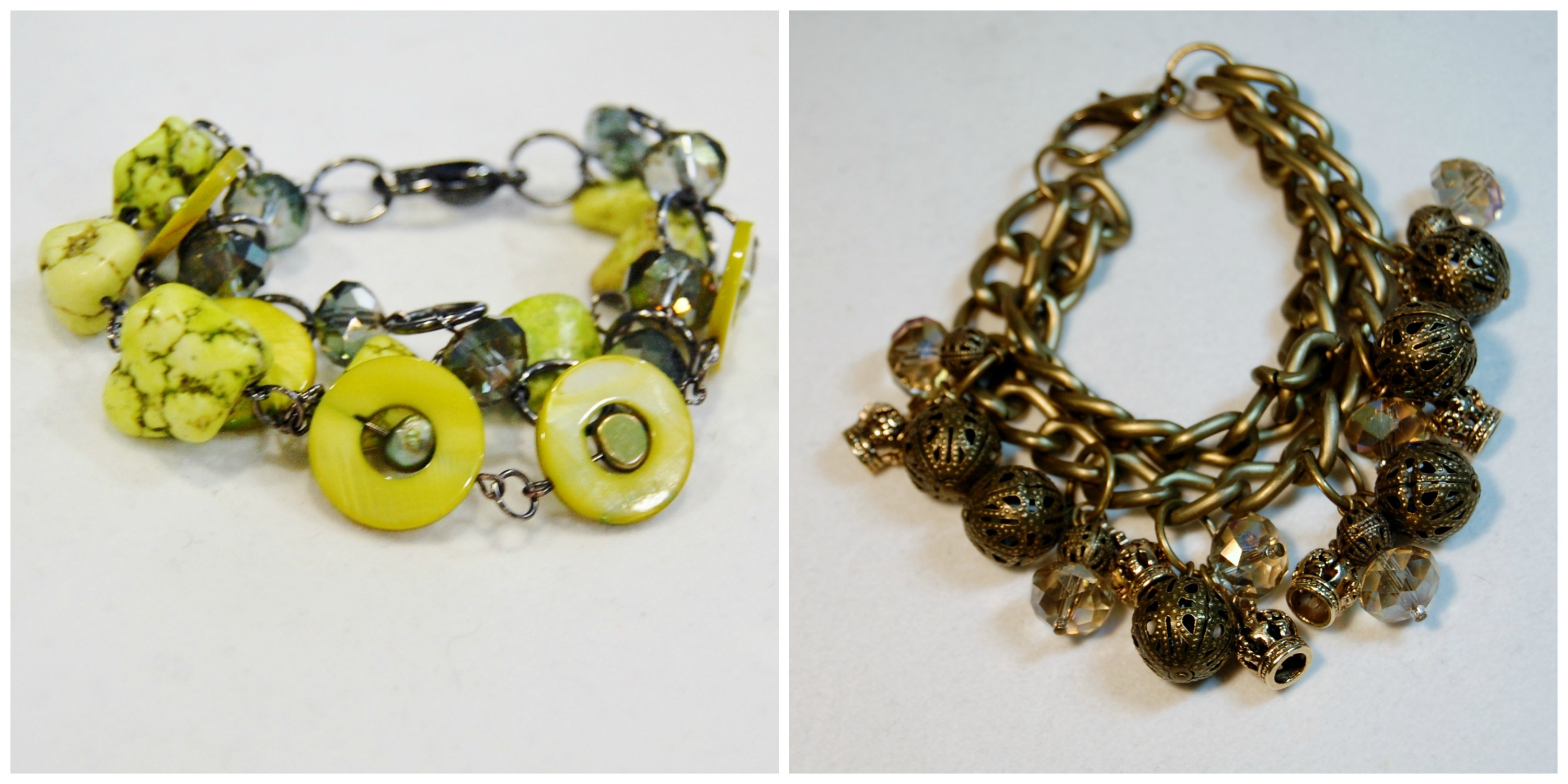 Tennis bracelet – a very lavish looking bracelet, much more sophisticated than the link bracelet…….a true tennis bracelet is full of diamonds and other gems
How to accessorize with a bracelet:
Choose a complimentary colour for your bracelet rather than the same colour as your outfit
Gold or yellow-hued bracelets can help minimize the appearance of veins in wrists and hands
Sleeveless, short sleeves and ¾ sleeves can all use a bracelet as an accessory; if you do have a long sleeve that may hide the bracelet, then do not bother with it
The "one-wrist" rule…… you should keep as a focal point, so just bracelets on one wrist
Bunch them together – you do not need to be confined to one bracelet, wear a bunch of them and just make sure that the colours coordinate
The wrap bracelets are great, no fuss and no clasp to worry about, just wrap it around your wrist and go! Much stronger than the elastic ones which have the tendency to break, the wrap ones are made with memory wire which is very strong – here are a few examples of these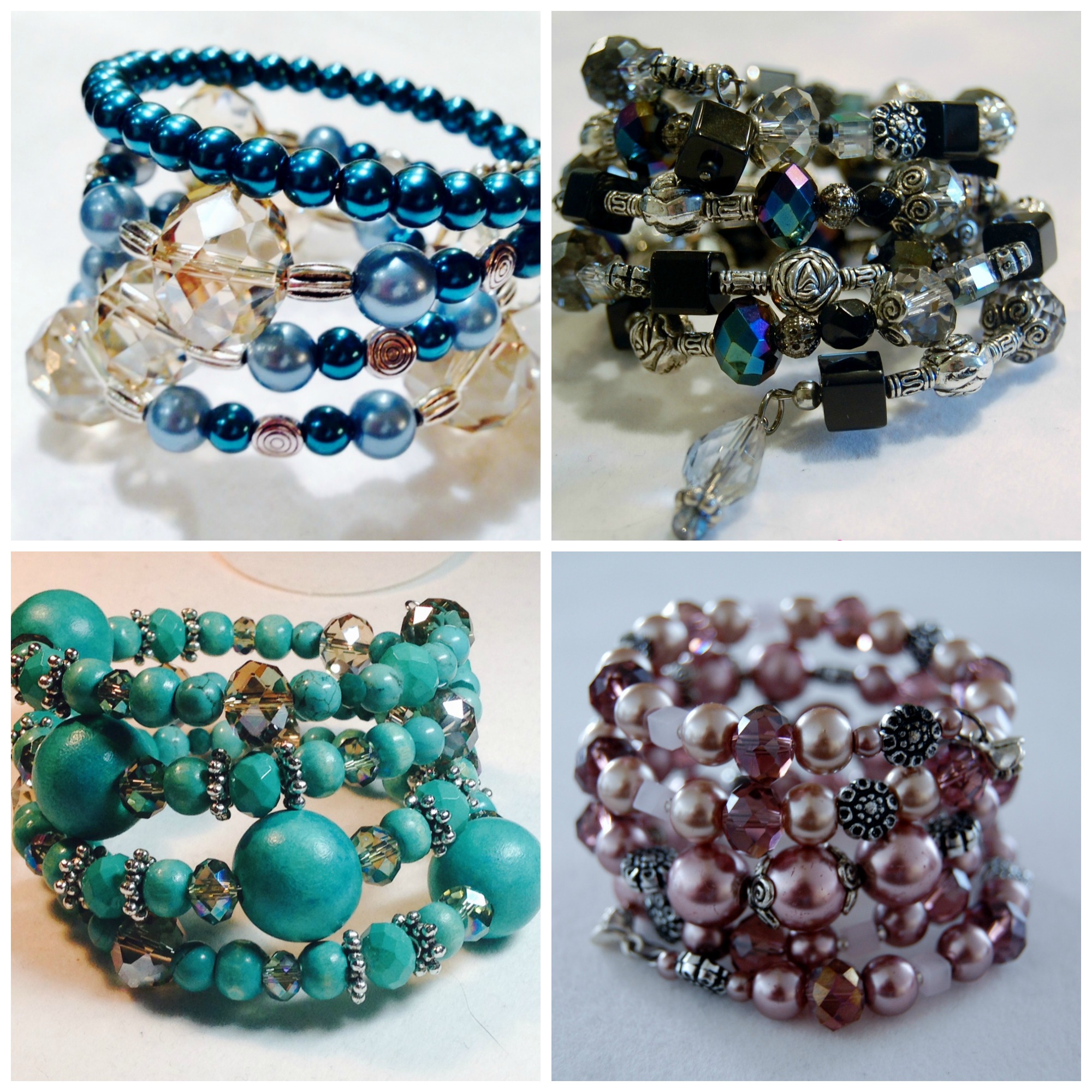 So now what? How do I put it into play and actually accessorize an outfit with bracelets:
Colour coordinate – refrain from mixing metals and choose a complementary shade
Gold or yellow coloured bracelets can help mimimize the appearance of veins in their wrist and hands
You don't want your sleeve to interfere or hide your bracelet; sleeveless, short sleeves up to three quarter are all good for wearing bracelets
Keep your bracelets to one wrist
Don't limit it to one bracelet; wear several on one wrist
Comfort is key! Bracelets should always be comfortable, not too tight, nor impede with work
Natural materials like wood are a great alternative for the eco-conscious
For the ultimate in colour coordination, choose a complementary nail polish colour to pair with your bracelet